My liners
Hope. The quintessential human delusion. Simultaneously the source of our greatest strength and our greatest weakness.
They asked me, 'Are you in love with words?'
I sed, 'Yes, I am…'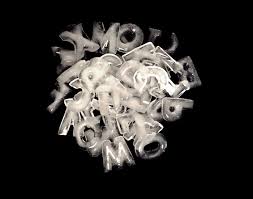 1. Life is a rainbow. It comes in all colors.
2.Hope might not surrender tonight. But I won't give in. I know what I want.
3. If we call ourselves Anti-Nihilists, then why don't we worship God?
4. Creativity has no bounds. It's the creative 'Thought' that binds us from thinking out of the box.
5. Life can flash by over a million miles a minute in search of success, unless you tend to take a back step.
6. Dreams are dreams!! They're meant to be shattered. But you see, there's always a 'But'.

7. Smoking is injurious to Health. Then, why am I in the picture?
8. It's easy to love yourself and your family. But hardly does anyone realizes, that we belong to a human family.
9. Racism is a cognitive process in which the unsuccesfuls vent out their anger upon the rest.
10. Could you please define me Regionalism? (Only if you're a person who loves every other human, loves to travel the world at will and who's not interested in political power).

---
---
Whoz this?

guess its, Zubair!!

Hyped

Choose my blogs

In Sight !!

Latest Articles

Kvetchings

Manage